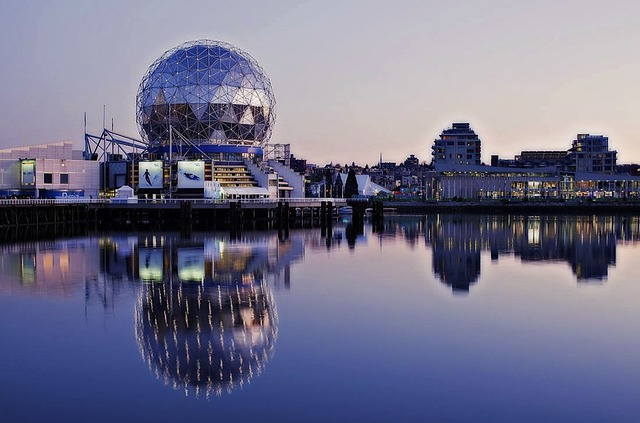 How to move to Vancouver Canada in 2022 – When Sandy and I made the decision to move to Canada 5 years ago, it was not an easy one. There were many considerations, and we knew that we needed to get it right before leaving so that our little boys would have it easy when we got to Canada.
In the end, of our friends told us that Vancouver should be top of our list, and that it is where we need to be. So, we started making plans, and yeah, moving then was not simple, but when we landed in Vancouver, it was ultimately worth the trouble.
The amenities are so superb, the natural sceneries are breathtaking, and there are plenty of employment opportunities, as well as an array of exciting and diverse neighborhoods. Then on our first night in Vancouver, we went out to have a taste of Vancouver food, and oh my world, we were literally blown away!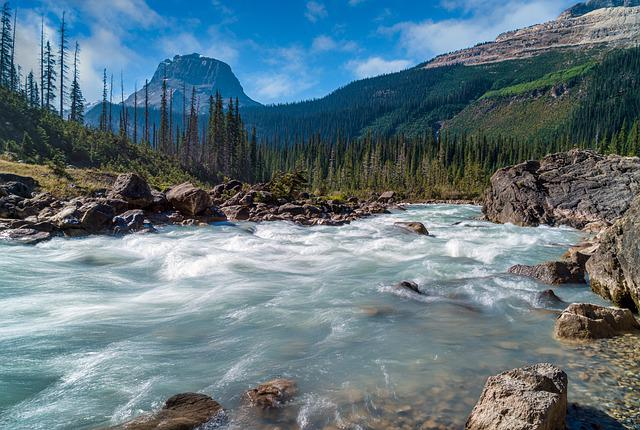 Over time, we have also been enjoying top-notch healthcare and educational facilities as well as the natural beauty, sprawling suburbs and the new life that this beautiful city has to offer. education and have since been inviting our friends to come and enjoy all that Vancouver has to offer.
So, if you're considering moving to Vancouver, Canada in 2022, you're in for a great deal of excitement. There are several banks, enough money, great But, how can you move to Vancouver?
3 Ways to Move to Vancouver
You can move to Vancouver through one of the following means:
1. Express Entry – Federal Skilled Worker (FSW)
If you are interested in moving to Canada, you may be wondering what is required in order to immigrate. One of the fastest and easiest ways to move to Vancouver is through the Federal Skilled Worker program.
The Federal Skilled Worker Program is Canada's primary immigration program for workers, allowing the country to accept tens of thousands of newcomers each year based on their capacity to establish themselves in Canada's workforce.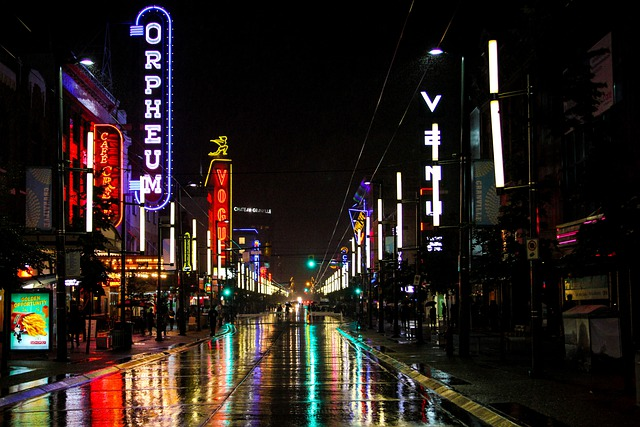 Who?
Federal Skilled Worker Program helps professionals and skilled people immigrate to Canada permanently. Couples can also apply with their children.
What's the FSWP processing time?
Most applications are processed within six months.
There are a number of eligibility requirements to consider when looking to make it to Vancouver via the Federal Skilled Worker Program and you can see if you qualify here.
2. Studying in British Columbia
Another easy route to Vancouver is the study route through British Columbia. Vancouver is the largest city in British Columbia, lying on the Pacific west coast of Canada.
So, If you are looking to come into Vancouver via the British Columbia study route, there are a few things that you need to know. Imagine studying in a province whose cities regularly appear at the top of global rankings for livability and quality of life?.
Universities in British Columbia are consistently among the top-ranked institutions in Canada, and the province's highly integrated education system is a global model for progressive, flexible education. So, by choosing to study in British Columbia, you are not just going to get a stress-free route into Canada, but you will also join more than 180,000 students from around the world who are now studying at all levels in the British Columbia province.
To learn more about Universities and available Programs in British Columbia, visit the official British Columbia Study website.  
3. The British Columbia Provincial Nominee Program (BC PNP)
If you are interested in moving to Vancouver Canada, the British Columbia Provincial Nominee Program (BC PNP) may be the right option for you. The BC PNP is a government program that allows Canadian citizens and permanent residents to apply for permanent residency in BC if they meet certain requirements.
The BC PNP is an important option for people who are looking to move to Canada. It provides a fast and easy pathway to permanent residency, and it has a number of benefits attached to it.
The program gives the province the opportunity to chose and nominate international employees, international students, and entrepreneurs to assist in meeting the demands of British Columbia's labor market, supporting government initiatives, and contributing to the expansion of British Columbia's economy.
You and your family may submit an application to the IRCC in order to become permanent residents of Canada if you are selected for nomination.
Some of the benefits of the BC PNP include:
The BC PNP is a fast process – applicants can apply within two months of becoming eligible
The BC PNP offers permanent residency The BC PNP offers many opportunities for employment – including in skilled trades, business, and the government sector
The BC PNP offers protection from deportation – meaning that applicants will not be deported if they are denied residency through the program
If you are interested in moving to Vancouver, Canada, the BC PNP may be the right option for you.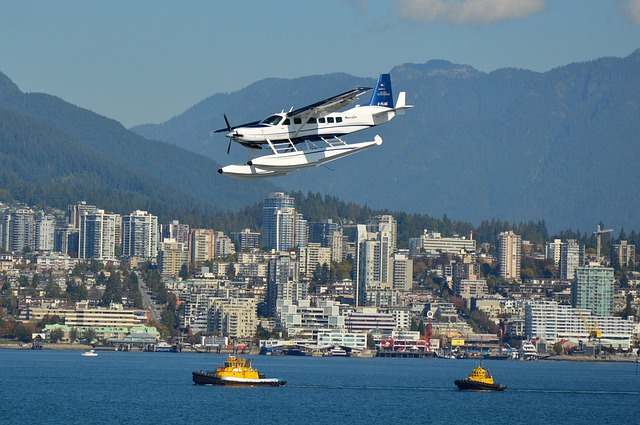 What to Know Before Moving to Vancouver
Before you move to Vancouver, there are a few things you should know.
1. Finding a place to live may be a hurdle: Despite having some of the highest property values in Canada, Vancouver has one of the lowest vacancy rates for rental units, making it one of the most desirable places to live in the country. When looking for an appropriate rental, make sure you are prepared to complete your homework before making a decision. Both searching for available housing on property listing websites and walking around areas looking for signs suggesting availability are great methods to get started looking for housing.
2. Biking, walking, and car-sharing are great ways of getting around: It is common to see people in Vancouver walking, moving around on bikes or sharing cars to get to their various destinations. This is because majority of the neighborhoods are very accessible on foot, and the local transit system features rapid transit lines such as the SeaBus and the SkyTrain. Things eleven get much better if you have a valid driver's license, as you can sign up for car-share services Car2Go and Evo. But if you want to really integrate yourself into the community, you should either invest in a bicycle or join the Mobi bike-sharing program.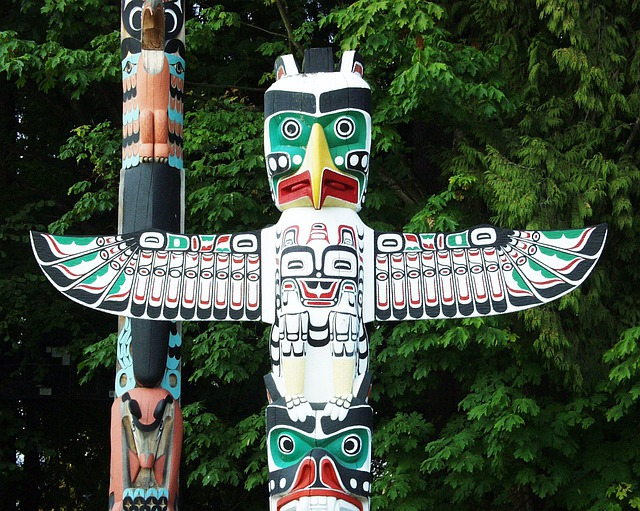 3. The rain doesn't slow Vancouverites down: Even though it rains an average of 44 inches per year, it is still a wonderful spot to call home despite the fact that it is a rainy environment to live in. The balmy and bright months of summer offer a welcome relief that is greatly appreciated. However, in order for you to survive the months of October through April, you will need to make sure that you purchase a raincoat and boots that are strong.
4. Vancouver has a reputation for being unfriendly: According to the findings of a recent survey, about one quarter of persons living in Vancouver report having experiences of social isolation. Joining a club or a sports team, signing up for a class, or getting involved in your community are all excellent methods to broaden your social circle and make new acquaintances.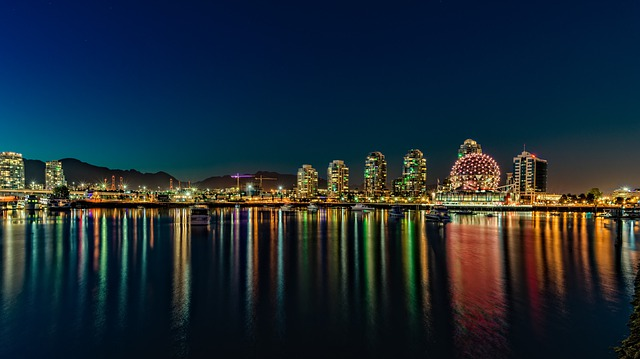 5. Healthy living is a lifestyle here: The people who live in Vancouver are famous for their nutritious diets, active lifestyles, and gorgeous rear ends, all of which are attributed to the widespread use of yoga pants among the locals. You may join in on the excitement by going for a run or a bike ride along the seawall, going on a hike around the North Shore, or going to a yoga session. After that, you should refuel your body by visiting one of the many plant-based or vegan eateries that are spread all around the city.
6. The great outdoors is one of the city's greatest assets: Even if you aren't interested in climbing mountains or hiking trails, inhabitants of Vancouver frequently assemble along the seawall, at the beaches, and in the parks. If you adopt the way of life that is widespread along the West Coast, it won't be long before you're doing yoga on the beach with the locals. This is because the West Coast is known for its laid-back attitude.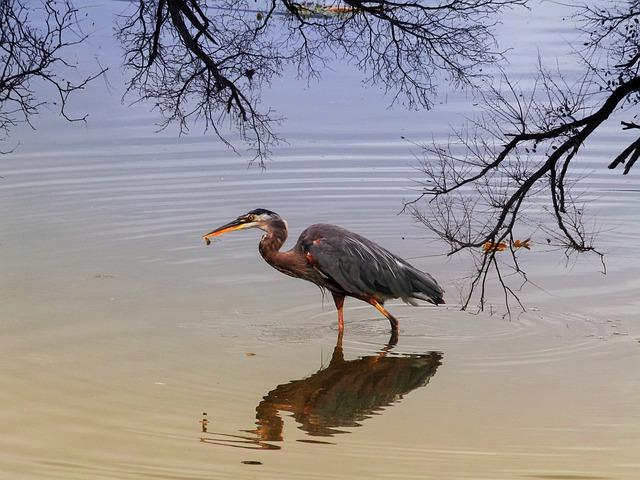 7. Film crews are a common sight on Vancouver streets: It's not uncommon to see notices posted on buildings warning of upcoming filming, or to find your way blocked by camera-toting crews in Vancouver, which has earned the nickname "Hollywood North." As one of the largest film production centers in North America, Vancouver has earned the nickname "Hollywood North." Ask any resident about the movies they've seen being filmed in the area or the celebrities they've run into, and they'll gladly share their experiences with you.
The Pros of Moving to Vancouver
Vancouver is a great city to live in, and it has many benefits that are perfect for anyone looking to move. Here are just a few of the reasons why people love living in Vancouver:
1. Diverse Population
Aboriginal people, English-Canadians, English, Scottish, and Irish, Chinese, Koreans, Indians, Hispanics, Filipinos, and Iranians are just a few examples of the various and multiethnic communities that make up Vancouver's population. The city is proud of its ethnically and racially varied population and provides a kind welcome to individuals of all different countries.
Because of this, the city has a population that is made up of people from all over the world. Consequently, this makes the city a very diverse place to live. It is conceivable that at first you will not feel comfortable with all the customs, but there is no need to worry about this because you will ultimately learn them. In the meantime, try not to worry too much about it.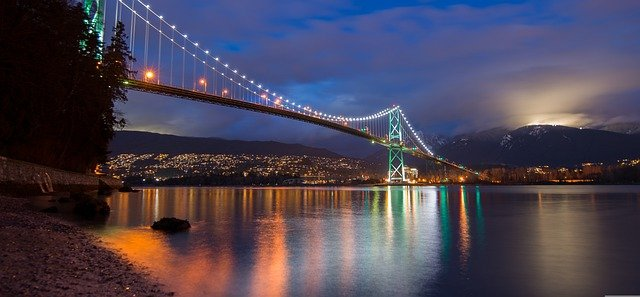 2. Vast Nature
Beyond the city's beaches and the mountains on the North Shore, there is a great deal more to see in Vancouver. After moving to Vancouver, one of the most challenging decisions you will have to make is choosing a neighborhood in which to establish a permanent residence. This is because Vancouver is such a huge city. There is a large selection of residential neighborhoods from which to choose, and each and every one of these neighborhoods offers a one-of-a-kind combination of features, benefits, and supplementary locations of interest.
The breathtaking sunsets that can be seen from Stanley Park, which is an example of one of these supplementary attractions, are just out of this world. Stanley Park is located in the heart of the city and is a lovely park in the middle of the city.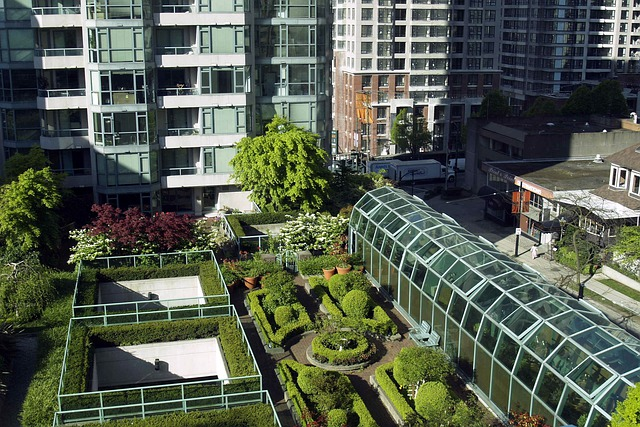 3. Booming Economy
Moving to Vancouver at this moment, when the economy is doing so well, can present you with a number of excellent options that you hadn't previously been aware of. The city is growing at a breakneck speed, which has led to an increase in the number of opportunities for employment as well as housing choices.
There is a plethora of choice in terms of possible careers. Expats would be overjoyed to learn that there are many career opportunities accessible in the industries of healthcare, education, finance, and technology. These are all fields that are experiencing rapid growth. In point of fact, the city is having trouble providing more office space that is sufficiently adequate to accommodate all of those highly trained individuals.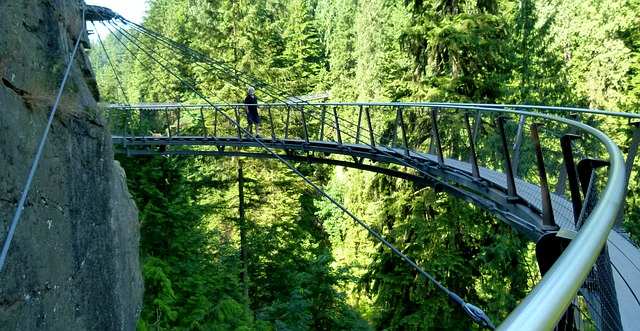 4. Good Healthcare
A healthy lifestyle should prioritize access to quality medical care as one of its highest priorities. Moving to Vancouver in Canada, where they have access to high-quality medical care, is a fortunate option.
You won't have to leave the city to get the quality medical attention you require at one of Vancouver's many hospitals, which are consistently ranked among the best in the world and offer discounts to all residents. Additionally, Vancouver's healthcare facilities are consistently ranked among the most cost-effective in all of Canada.
Moving to Vancouver, which is located in British Columbia, Canada, is an excellent choice if you are interested in receiving high-quality medical care. You will not be required to spend a significant amount of money in order to gain access to care that is of the highest possible standard.
5. Excellent Education
The high standard of the local educational system is among the most significant benefits of calling Vancouver home. The educational system in this country is recognized as one of the very best in the world, and it gives pupils access to resources that are on par with the very best in the world.
Free and highly regarded on a worldwide scale is provided by the city of Vancouver's public schooling system. The city's educational institutions all take a slightly different approach, and some of them even try to meet the multiethnic requirements of the city's student body.
All of this indicates that you won't have to make do with the barest minimum in terms of your education if you choose to live in Vancouver. The city is home to a variety of outstanding educational institutions that are notable for the caliber of their programs.
If you are seeking for a city that offers exceptional educational opportunities, look no further than Vancouver.

Cons of Moving to Vancouver
1. Vancouver is Expensive
Moving to Vancouver could prove to be a smart decision for individuals who are interested in settling down in a city that is renowned for both its aesthetic appeal and its vibrant nightlife. Moving to Vancouver, on the other hand, might not be an option for everyone due to the cost of living there. Vancouver is routinely ranked among the most expensive cities in the world when it comes to the cost of real estate.
Also, if you are unlucky enough to be living on the outskirts of town, you should either be prepared to spend half of your money on rent or to take transport that takes an hour each way to go to and from work. Either way, rent may still be a problem for you, and you should be prepared to spend a sizeable amount of your income on rent.
2. Vancouver is Prone to Earthquake
Due to the city's location on two different Northern plate boundaries, Vancouver has a high seismic risk. In point of fact, it is located on the margin of the North American Plate to the west. Earthquakes are caused when the North American Plate travels to the east and collides with the Pacific Plate. This causes the plates to grind against each other, which results in the collision.
Vancouver is frequently shaken by quakes of varying magnitude, so residents should be prepared for the possibility of a major tremor any time of the year. Despite this, research suggests that Vancouver may be struck by a catastrophic one in the not-too-distant future.
3. Low Wages
Even while there are many chances for employment, the pay is not very good if you do not have any specialized skills. The hourly minimum wage is 10 dollars (14 Canadian dollars) per hour. When you live in a city that is as costly as this one, it might be difficult to pay your expenses and yet have some fun on a salary that is below average.
However, wages can vary widely depending on the area of the business one works in. Because of this, not everyone in Vancouver is affected by the wage crisis.
If you are thinking about relocating to Vancouver, one important step you should take before making a choice is to do some research on the average salaries of various occupations in the area. There is a possibility that you could get a job that pays more than the average wage in the country.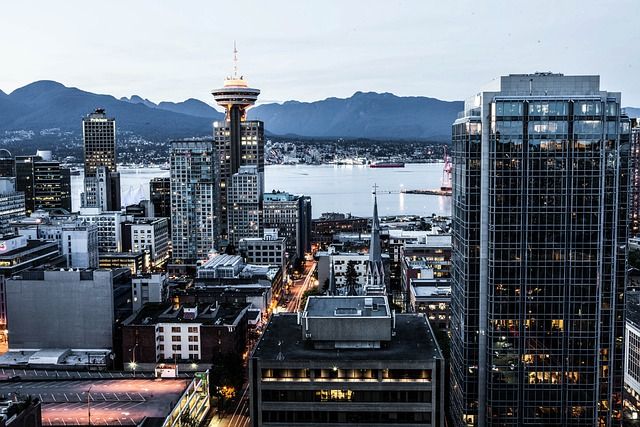 4. Homelessness and Drugs
Be warned that homelessness and drug addiction are significant problems in the area if you are considering migrating to Vancouver, Canada.
The cost of living in Vancouver, which is already considered to be one of the most expensive in the world, is even higher. This indicates that a significant number of people who now reside in Vancouver are unable to pay to live independently.
Because of this, a significant number of people in Vancouver wind up living in homeless shelters or on the streets.
Homelessness has surpassed all other concerns as Vancouver's most pressing social issue, and the situation is only becoming worse with each passing year.
Additionally, drug addiction is a significant issue in the city of Vancouver. There are a lot of people in Vancouver who are addicted to drugs, and they want assistance in order to kick their habit
5. Crime
The city of Vancouver has a high crime rate despite the fact that it is generally a safe place to live. A significant amount of drug usage is seen all over the street, and sadly, violence against women is not unusual.
Where in Vancouver you choose to make your home is another factor that can affect the level of safety you enjoy. Although the total crime rate is lower than that of other large cities throughout the world, the crime rate in the downtown region is higher than the crime rate in the suburbs.
So, it is critical to exercise extreme caution and remain alert of your surroundings if you are out and about during the late hours of the day or night. If you are careful and observe standard safety procedures, however, Vancouver is a relatively risk-free city in which to make your home.
Conclusion
This article is for you if you are considering relocating to Vancouver, British Columbia, in the year 2022. We have gathered all the information that you require to make the transition to your new city as easy and stress-free as possible, from locating a suitable place to live to launching your professional life there.
However, if you will like to move to other locations asides Canada or have anyone that would like to move to another country for work, then you can learn more about how to immigrate to Dubai, Sweden, Japan and the United Kingdom for work.
However, if Vancouver is your preferred destination, then be sure to have a good look at this article because we have some fantastic recommendations for activities and attractions you shouldn't miss while you're in town.