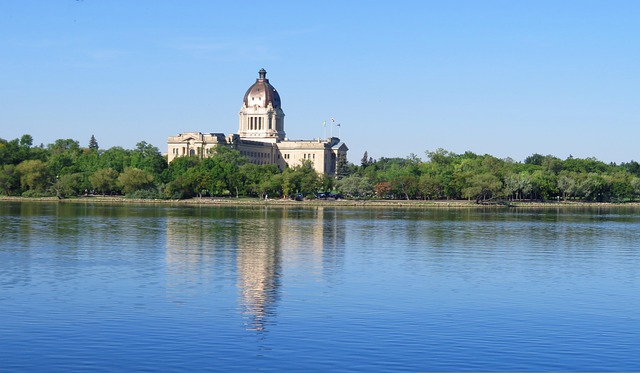 How much does it cost to move to Canada in 2022 – That's one question that will probably be on the mind of anyone that has the intention to travel to Canada anytime soon.
If you're thinking about moving to Canada in 2022, you'll want to know how much it will cost you. You'd probably want to know all this so that you can get yourself adequately prepared before you are due to leave, so that you do not become stranded.
Or, if you're authorized to work in Canada and have a valid job offer, even if you apply under the FSWP or FSTP. Just how much money will I need? Before you move to Canada, you need to show that you have the minimum amount of settlement funds set by IRCC. Known as proof of funds, this shows the Canadian government that you have enough money to settle in Canada. Each year, the Canadian government updates how much money you will need to bring to Canada. As of June 9, 2022, the requirement is that you must show that you meet the minimum amount of settlement funds:
Number of Family Members Funds Required (Canadian Dollars)
$13,310 for a lone immigrant
$16,570 for you and your spouse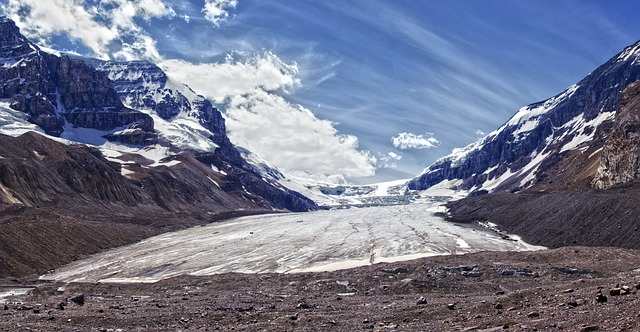 So, what if you have kids and want to move to Canada with them? Just how much would you need if you plan to move to Canada with them in 2022? In this article, we'll outline the various costs associated with moving to Canada, and give you insight into how you can manage those costs so as to have a hitch-free travel experience.
We believe that with this information, you'll be able to make an informed decision about what you need to comfortably move to Canada!
Why Do I Need to Move to Canada?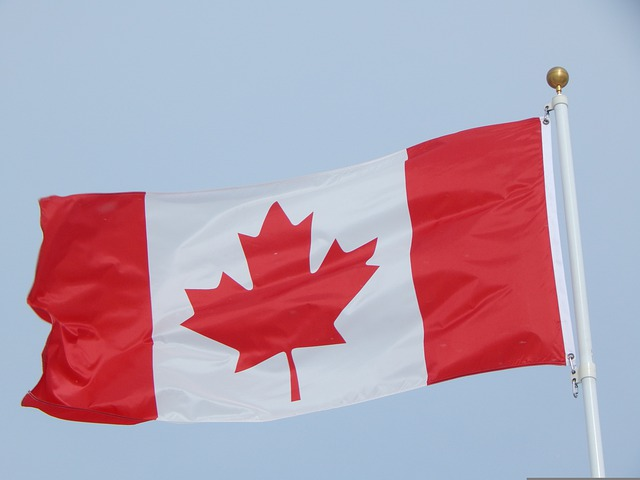 Are you wondering why you need to Canada? Well, here are six reasons that may clear your doubt and help get you over the line in terms of why you may need to move to Canada:
A welcoming immigrant culture and multiculturalism: Diversity has been a vital component of the Canadian character, and they appreciate the societal relevance of welcoming new immigrants. And with a wide range of immigration programs to choose from, Canada could be an ideal destination for you.
Great quality of life: Canada's quality of life is one of the best ranked in the world, a reason why more people desire to immigrate to Canada and are actively looking to relocate there. I mean who wouldn't move to a country that offers so much and is still cheaper than the U.S.?
Canada has affordable and high-quality education: The Canadian education system is affordable and ranks among the best in the world. This is why Education is a major draw to Canada. Also, Canada's education is on par with the U.S., UK, and Australia.
The Canadian economy is booming: The Canadian economy has always been strong. And according to World Population Review's 2021 poll, Canada's unemployment rate is 6.5%, which is lower than the global average of 10.31%. Also, Canada ranks #9 in GDP rankings, behind countries like Russia, Korea, Australia, Brazil, and more.
Canada is rich in natural resources: Canada's natural resources sectors include forestry, fisheries, agriculture, mining, and energy. By supplying these resources to nations in need, Canada strengthens its economy.
Canada's job market is growing: Due to Canada's stable economy and large number of firms, the employment market benefits immensely and jobs keep pouring. This is one reason why more immigrants are relocating to Canada since the job market welcomes them with open arms.
An effective healthcare system: Canada Immigration can help you acquire Canadian PR (permanent residence) through Express Entry and more, allowing you to apply for public health insurance and avoid most healthcare costs. This is a crucial concern when emigrating to another country, especially with a global epidemic that has left many families destitute from medical expenditures.   Also, the allure of a quick Canadian permanent residence is something that may appeal to you.
Cost of applying for a Canadian study permit for international students
Moving to Canada can be a costly undertaking, but you can be satisfied with the knowledge that it's worth it if you're looking for a quality of life that's hard to find in your home country. Here are some costs you should be aware of when planning your move.
The cost of applying for a Canadian study permit for international students is $150CAD.. This fee is payable by the student or their parent or guardian. Once the application is submitted, the government will review it and determine if you need a visa to come to Canada. If you're granted a study permit, then you can start planning your trip to Canada.
Once you've moved to Canada, there are additional costs associated with living in the country. These include housing fees, food prices, and transportation costs. So, it's important to research these costs before making the decision to move to Canada so that you don't end up owing money on top of your already high expenses.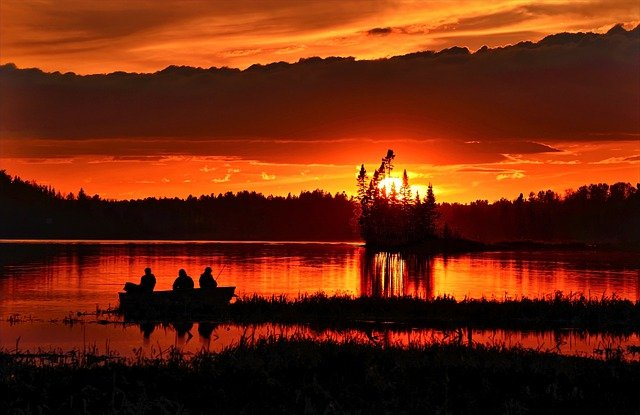 Cost of Studying in Canada
Moving to Canada can be a cost-effective way to study. In fact, it can be cheaper to study in Canada than in many other countries.
Canada is a highly affordable place to study when compared to many other nations. For tuition, you'll probably need between $20,000 and $30,000 each year. This range is simply an average and will change depending on the school and program you are enrolled in. Depending on your region and personal needs, the price of accommodation, food, and other living expenditures may vary, but $15,000 CAD per year is a good average to consider.
This is cheap when compared to the cost of studying in other countries. Also, the cost of housing, food, and transportation are all relatively low in comparison to other countries. This means that you will not have to spend as much money on these expenses while you are studying in Canada.
Another factor that contributes to the cost-effectiveness of studying in Canada is the quality of education that is available here. Canadian universities are renowned for their high quality of education, and this is reflected in the tuition prices that they charge. In fact, many universities in Canada charge lower tuition rates than some of the top US universities.
So if you are looking for an affordable and high-quality education, studying in Canada may be the right choice for you.
Cost of applying for International Experience Canada (IEC) – Working Holiday Visa for Canada
If you are interested in moving to Canada, one of the first things you will need is an International Experience Canada (IEC) visa. This visa is available to individuals who want to work in Canada for a period of time.
A participation cost of CAD$150 is applicable for new applicants, while current open work permit holders are to pay CAD$100 in order to get a working holiday visa in Canada.
A letter of introduction (LOI) will then be issued to your account if your application is accepted. You will need to submit this to an immigration official at a Port of Entry (POE), such as an airport or border crossing, so bring it with you on your trip to Canada. It is at this point that you will receive a work permit. So, make sure you have all the paperwork you'll need before you embark on your trip.
Cost of applying for immigration to Canada through Express Entry and the PNP
Moving to Canada can be a costly process, but it doesn't have to be. You can apply for immigration through Express Entry and the Provincial Nominee Program (PNP).
Express Entry is a system that allows you to apply for immigration to Canada quickly and easily. This system is based on your qualifications and your job opportunities in Canada.
Immigrating to Canada through Express Entry costs around $2,300 CAD for a single applicant and $4,500 CAD for a couple
So, depending on the scheme you choose, the cost of immigration through a Provincial Nominee Program ranges from $2,300 to $3,800 CAD. Also, processing costs for applicants can cost up to $1,500 CAD in some provinces, such as Ontario, though it may be less in other provinces.
All this makes the express entry program an appealing one to many who are looking to immigrate to Canada as it also has the added advantage of leading to a quick permanent residence permit.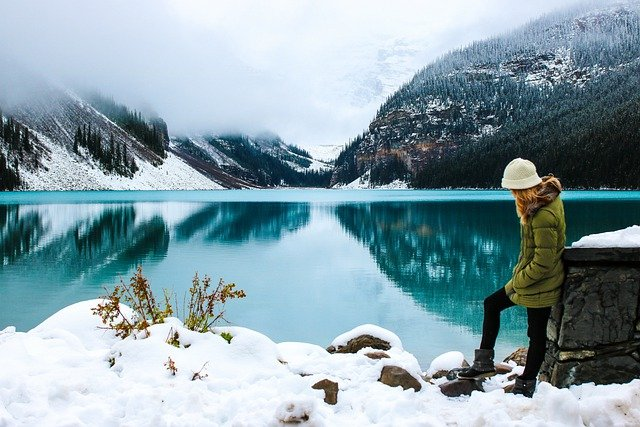 Why Emigrate to Canada?
There are many advantages to moving to Canada and you may want to opt-in-if you want to benefit from these opportunities. Just as immigrants to Canada can work and live anywhere in the country, permanent citizens also have access to free public schooling and state health care for their immediate family members.
Also, as a Canadian permanent resident/citizen, there are provisions within Canadian immigration programs that allow you to invite your parents and any other additional family member or common-law partner and sponsor them to settle in the nation. Also, a permanent residency is a prerequisite to eventually becoming a Canadian citizen. So, you see? There are many reasons why you need to think about moving to Canada.
Why Does Canada Want More Immigrants?
At this point you may be wondering why Canada wants more immigrants since the country is doing so well as it is. Well, the reason is simple.
The major reason why Canada wants more immigrants is because of the ageing population. According to Statistics Canada, by 2031, the number of people over 65 will exceed the number of people under 18 for the first time ever. This means that there will be a huge need for workers to support the elderly population.
In other words, Canada's elderly population coupled with its low birth rate, will translate to a shortage of economic and labor force growth over time, which will make it difficult for the nation to raise the taxes required to fund social services like healthcare and education due to the projected slow economic growth. So, in order to be proactive in tackling this problem, and to protect the nation's economy and financial status, Canada has been boosting its immigration culture to allow an influx of workers that will help keep the nation on its feet going forward.
The New Immigration Levels Plan
The Canadian federal government publishes a new Immigration Levels Plan every year that defines the immigration goals for the following three years. And the plan specifies the quantity and kind of immigrants that the nation intends to accept so that it can fill the gaps in its workforce. With roughly 60% of the new permanent residents belonging to the economic class, Canada hopes to surpass 430,000 new residents in 2022.
So if you are looking to immigrate to Canada in 2022, you have a very good chance. And what makes it better is that just as you are interested in Canada, Canada is also interested in welcoming you.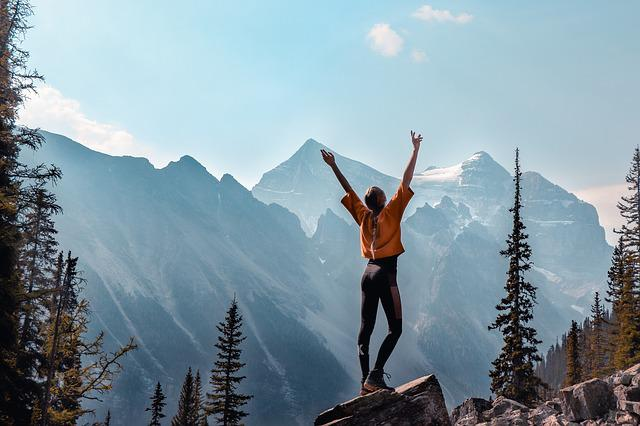 Frequently Asked Questions – How Much Does it Cost to Move to Canada
Can I move to Canada without a job?
To immigrate to Canada, you don't need a work offer. Your employment or school background may qualify you for one of the many immigration options available to move to the Great White North. There are more than a hundred economic immigration routes to Canada, and you only need to look into them all to identify the one that best suits you and your family.
How much would it cost an American to move to Canada?
There is no one-size-fits-all answer to this question, as the cost to migrate to Canada from the United States depends on the immigration route you have chosen. The fees that may be incurred with the Federal Skilled worker program would not be same as someone going for the Canadian Experience Class or the Federal skilled trades program or the Express entry system.
How difficult is it to move to Canada?
Moving to Canada is not a very difficult process, as long as you have the required criteria for your chosen immigration pathway But, if you do not meet the requirements of the pathway that you have chosen, it may be very difficult to move to Canada.
Having said that, one other thing that could make it difficult to move to Canada is your financial state at the time of moving. However, one way to overcome this challenge is to figure out how much money you're willing to spend on moving costs, and try as much as you can to stay within your budget with the moving expenses.
Also, you'll need to pack all of your belongings and take them with you when you leave. You'll also need to fill out a lot of paperwork and arrange for transportation.
If you're moving with a moving company, they will take care of most of the work for you. They will pack your belongings and transport them to Canada. You will only have to deal with the paperwork and transportation arrangements. This is an easier way to move, but it doesn't always cost less money.
What is the easiest way to move to Canada?
Moving to Canada can be a very expensive process. There are a variety of ways to move to Canada, but each one has its own costs and requirements. The easiest way to move to Canada is through the Canadian Immigrant Investor Program (CIIP). This program offers immigrant investors access to Canadian residency and citizenship through a fast and easy process.
To qualify for CIIP, you must have at least $1 million or $1,600,000 CAD in net assets. The investment can be in any form, including real estate, stocks, or securities. You can also apply through family members who are already living in Canada.
The cost of moving to Canada through CIIP is typically much lower than other methods. However, the application process is long and requires a lot of documentation. Apart from all that, it may also take several months for you to receive a decision from the government.
What jobs do you need to move to Canada?
Canada has one of the world's safest economies and many job opportunities to help immigrants settle in. But, to have an idea of what would work for you, you'd need to review the careers in demand for Canada-bound immigrants and choose the right one based on your credentials. As Canada's sectors flourish, the demand for skilled workers soars.
Check the National Occupation Classification (NOC) list to see if your talents and expertise are applicable in Canada. This will tell you which province offers a better prospect for you.
Is moving to Canada worth it?
Moving to Canada can be a great decision for many reasons. The cost of living is relatively low compared to other countries, and the quality of life is high. So, if what you want is good quality of life that is above average compared to other countries, then moving to Canada could be the best thing for you.
What is the cheapest place in Canada to live?
If you're looking for a place to live in Canada, larger cities in the Prairie provinces and the North are the most expensive places to live. So, if you want to find cheap Canadian cities where you can live without leaving a big hole on your pocket, you would need to look for inexpensive Canadian cities in Quebec and Ontario's smaller towns. Saint-Jean-sur-Richelieu, Longueuil, Weyburn, and Quesnel are examples.
Of course, living in any of these towns doesn't mean that you have to forgo all the luxuries that are available in the bigger towns in Canada. In fact, many Canadians, whether they live in a small town or a big city, still enjoy the benefits of living in Canada as the quality of life even in the small towns. There are world-class hospitals and universities in those small towns, as well as plenty of recreational opportunities. Plus, there's always the chance that you could find work there if you're looking for a new career.
However, if Canada is not cheap enough for you, you can explore opportunities in Europe, the United Kingdom or opt for a temporary stay in Canada, that could help you test the waters before you move eventually.
Final Words on How Much Does it Cost to Move to Canada
Moving to Canada can be a pricey proposition, but it's not as expensive as you might think. So, if you're thinking about moving to Canada in 2022, you'll want to start preparing from now!
According to the Canadian Immigration website, the average cost of moving to Canada could range from anywhere to $29,828. However, this amount is not fixed and will change depending on your location and the immigration route you have chosen to get into Canada.
So while this figure is not in any way definitive, it still gives you a good idea of how much it might cost to move if you plan on doing it yourself, and that could be a good place to start.