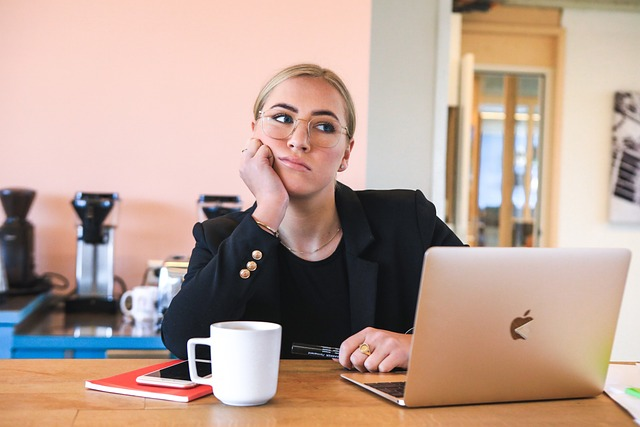 Best Universities for International Students in Canada – Canada has developed into a bustling hub that attracts a large number of international students who have aspirations of studying in world class universities. In this regard, Canada is fast becoming one of the most sought-after educational destinations in the world, and it also provides a straightforward route to permanent citizenship, which is something that many students from other countries want.
In addition to this, the school system in Canada is consistently recognized as one of the best in the world, a feat that has helped the country maintain its position as one of the top ten greatest places to live in the world for the past decade.
So, if you are looking to study in Canada as an international student, which are the best universities to look out for? This post will provide everything that you need in this regard and also answer every other question that you may have about moving to study in Canada as an international student.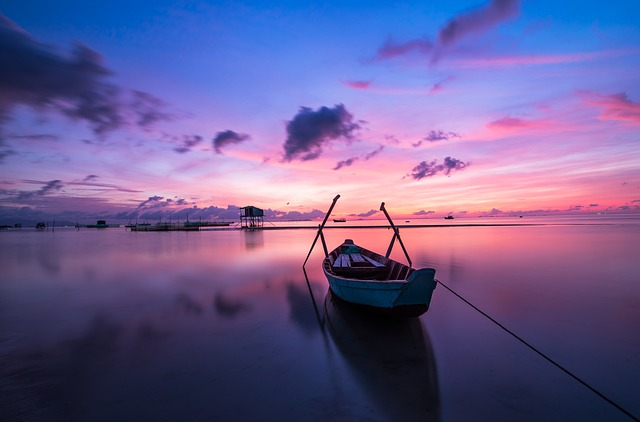 McMaster University is consistently ranked as one of the most prestigious educational institutions in all of Canada. Due to the fact that English is the medium of instruction at this particular educational institution, the vast majority of classes are presented in the English language. In addition, there are over 3,000 international students at McMaster University.
The main campus of McMaster University is located in Hamilton, and it is possible to get there from Toronto in just one hour if you travel by car. One striking thing about McMaster University is that over the course of its history, the institution's medical school has garnered great praise from medical professionals. In spite of this, it is most famous for the programs it offers in the sectors of engineering, commerce, the humanities, and science.
According to the QS Rankings, the University of British Columbia has been placed in the third position among the best universities in Canada, 2022. This recognition comes not only for the quality of its teaching, but also for the university's influence on a global scale.
The University of British Columbia is home to foreign students from around 140 nations all over the world. The university is well-known for the unique and very beneficial placement opportunities it provides.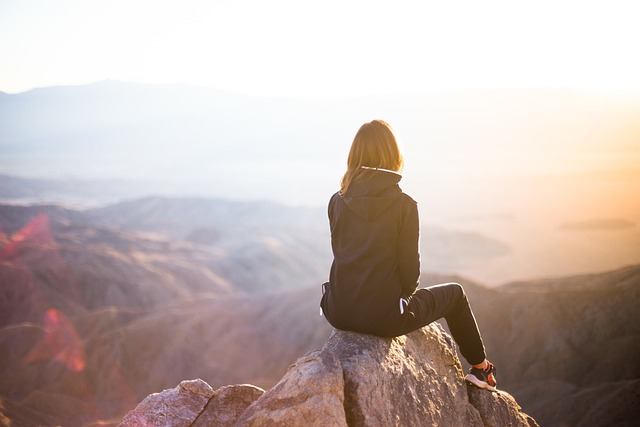 Historically, the university placed a strong emphasis on providing a liberal education in the arts and sciences; nevertheless, by the late 1960s, it had opened the door to three new faculties, including education, engineering, and medicine. Today, York University is home to about 55,700 students in addition to 7,000 faculty members and staff members from all over the world. It is strongly suggested that international students who are interested in studying in Canada attend this particular school.
The University of Regina is among the top 50 universities in the world that are younger than 50 years old. If you choose to study at the University of Regina, you will become one of the more than 16,000 other students participating in an education that is uniquely Canadian.
International students, along with their Canadian counterparts, contribute to the development of a community that is rich in diversity and multiculturalism, one in which each individual receives the encouragement and care necessary to mature into a genuine citizen of the world and make a positive impact on the world in which we all live.
You will have access to support services that are tailored to the needs of international students at the University of Rochester, and you will also have the chance to get involved in the community around you.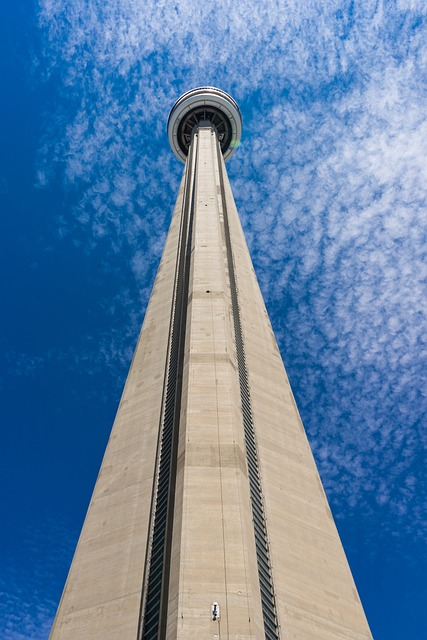 Since its founding in 1827, the University of Toronto has grown into the preeminent educational institution in all of Canada. Its buildings, many of which are more than a century old, are considered historic landmarks. The institution is happy to boast that it is one of the top research-intensive universities in the world, and that it is driven to discover and innovate.
The world-famous University of Toronto, also known simply as UToronto, is a public research university situated on the grounds that surround Queen's Park in Toronto, Ontario, Canada. It is a global leader in research and teaching and has a significant footprint both in Canada and worldwide, making it one of the finest schools to study at if you are an international student.
The University of Ottawa is consistently regarded as one of the world's best institutions and is rated as one of the top ten universities in Canada for its level of research activity.
It is also the largest English-French bilingual university in the world, with ten faculties offering more than 450 undergraduate, graduate, and professional degree programs to about 40,000 students from all over Canada and 150 different countries.
There is a selection of more than 160 graduate programs (diplomas, master's degrees, and doctoral degrees), more than 160 research chairs, and more than 1600 academics who are authorized to serve in the capacity of thesis advisors.
Also, because the university is situated in the middle of the nation's capital, students have easy access to several laboratories and institutes that are recognized all over the world.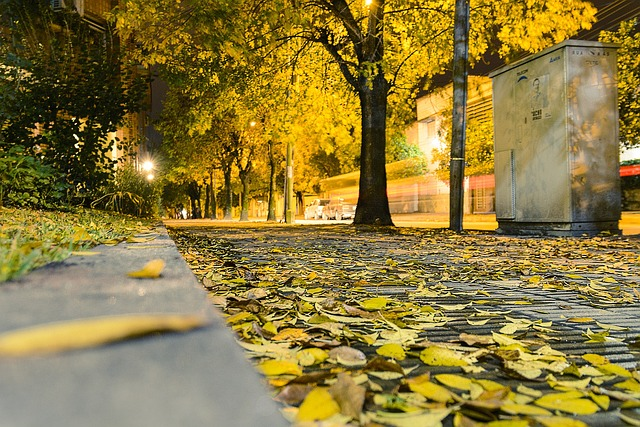 The Université Laval is a well-renowned and recognized institution that cultivates socially active and committed leaders because it is a prominent institution of higher education that prioritizes teaching, research with a global perspective.
The community benefits from the organization's research into the ecosystems and societies involved in sustainable development. According to the results of the Times Higher Education's World University Rankings 2022, they came in at position #251-300 overall. It has a ranking of 414 in the QS Global World Rankings 2022.
McGill University is not only one of the most prestigious educational establishments in Canada but also one of the most research-focused universities anywhere in the globe. Because students attend McGill from over 150 different countries, our student body is among the most internationally diversified of any medical-doctoral research university in the United States.
Almost 30 percent of our students come to McGill from outside the United States. Their exceptional internship programs place students in locations all over the world, and their former students can be found living in more than 180 countries across the world.
Students at Concordia University come from over 150 different nations, and they share a common desire to study, discover, and shape their futures together. Concordia University, which is ranked as the number one young university in Canada, provides students with an abundance of possibilities to develop meaningful connections with the world around them.
Plus, you'll get the opportunity to study in Montreal, which has been ranked as the greatest city in all of North America for students.
Simon Fraser University (SFU) is a public research university that was established in 1965 and has grown to become one of the most prestigious comprehensive universities in all of Canada. Its campuses are located in the cities of Burnaby, Surrey, and Vancouver. The University got its name from an early explorer and is located on the western coast of British Columbia. It is also the first university in Canada to be recognized by the United States.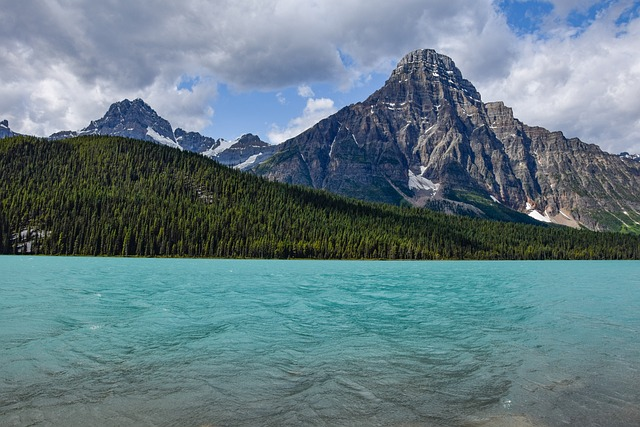 There are over 8,000 international students now enrolled at the University of Alberta. However, majority of these students graduated from a high school in Canada. The University has a welcoming community of international students.
Also, there are a combined total of approximately 43,000 students from Canada and other countries studying alongside one another across the University's several warm and hospitable campuses.
Publicly funded and student-focused, the University of Windsor may be found in the Canadian city of Windsor. In 1857, the institution that would later become the University of Windsor was founded under the name Assumption College. This was a relatively modest liberal arts college that served as the university's forerunner.
In 1963, the institutions of higher education known as Essex College, Canterbury College, Iona College, and Holy Redeemer College merged to become what is now known as the University of Windsor. The University of Windsor was also the first independent degree-granting institution in the region of southwestern Ontario when it opened its doors on July 1, 1963.
The city of Halifax, Nova Scotia, Canada is home to the public Dalhousie University. The university is both one of the most venerable and one of the country's oldest educational institutions.
George Ramsay, who was also the ninth Earl of Dalhousie at the time and the Lieutenant General of Nova Scotia, established the company in 1818. So, in addition to being regarded as one of the most prestigious educational institutions in Canada, Dalhousie University has garnered global acclaim for the quality of its academic study and instruction as the campus of the educational institution consists of a number of buildings that are located in different parts of the city .
The acceptance rate for international students at Dalhousie University is approximately sixty percent; hence, entry into the university is competitive.
If we are talking about the Dalhousie University Ranking, then according to the QS World University Ranking 2022, the Dalhousie University World Ranking is 308 overall and 12th among Canadian universities.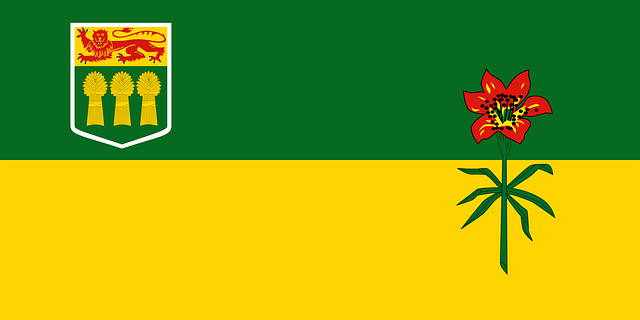 The Institution of Saskatchewan (USask) is a university that places a strong emphasis on research and is at the forefront of efforts to address significant challenges on a global scale, including water and food security. Because of its location in Saskatoon, Saskatchewan, it is in a particularly advantageous position to develop original responses to these difficulties.
Research in these and other important areas, such as energy and mineral resources, synchrotron sciences, human-animal-environment health, and Indigenous Peoples, is enhanced by world-class facilities.
These facilities include the Canadian Light Source synchrotron, VIDO-InterVac, the Global Institute for Food Security, the Global Institute for Water Security, and the Sylvia Fedoruk Centre for Nuclear Innovation. Other important areas of research include the Global Institute for Food Security, the Global Institute for Water Security, and the Sylvia Fedor
The University of Saskatchewan is also home to many distinguished academic programs in fields as diverse as business, medicine, and engineering. Working together across traditional disciplinary lines and realizing that various people have different methods of knowing and comprehending things gives a new perspective to important global concerns, as well as to learning and discovery.
The University of Guelph has a reputation for having a campus community that is welcoming to newcomers and long-time students alike. International students in Ontario have consistently placed the University of Guelph as the top university in the province in terms of its learning and living environment, as well as its support for international students.
This ranking has been maintained for several years running. The school makes it easy for students to get engaged in the local community and develop their leadership skills by providing a variety of options for them to do so.
Students at the University of Guelph have access to a wide variety of support programs that are designed to assist them in attaining both academic and personal success during their time at the university.
As you approach the main campus at Capilano University in Vancouver, British Columbia, you'll be greeted with the sights of hiking and mountain biking routes, hidden beaches, and world-class ski slopes with breathtaking views of the Vancouver skyline.
When you enroll at CapU, you'll dive right into a world of practical education, preparing yourself for future success through participation in engaging and topic-specific classes. You will get knowledge about the most effective methods currently used in your field from our knowledgeable instructors, who will also serve as mentors and offer advice.
You will have the opportunity to make new friends with students and mentors who are happy to show you about CapU and all of the resources that are available to you outside of the classroom setting. Discover more about the experiences that await you with the help of our International Student Guide.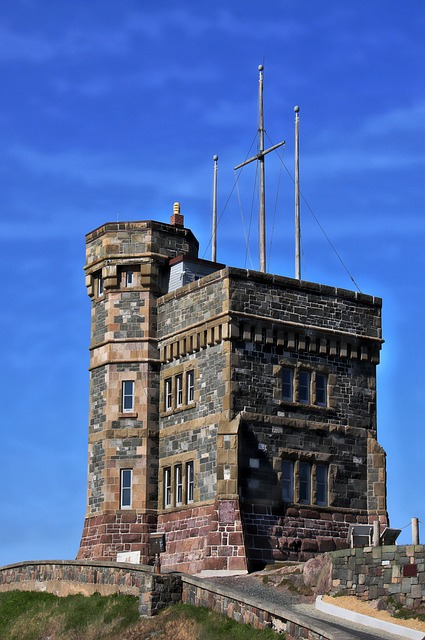 Memorial University is one of the most prestigious educational and research institutions in all of Canada, and it is ranked in the top three percent of universities worldwide. Over one-third of Memorial University's brilliant graduate students are students from other countries, and these students come from over 90 different nations.
As part of its dedication to delivering the finest experience possible for graduate students, Memorial University makes available to these students a wide variety of academic and professional assistance programs that are recognized on a national level.
According to the results of a study conducted by the International Student Barometer in 2015, Memorial University scored top in Canada in terms of student satisfaction with the support supplied by the graduate school.
As soon as you step foot on campus at Toronto Metropolitan University, which was originally known as Ryerson University, you'll get the sense that your decision was a good one. When you arrive on our campus, you will be greeted by friendly and inviting students from all over the world, including Canada.
When you first start attending classes, you'll be motivated by cutting-edge educational opportunities that are unavailable at any other institution. When you start out to discover the world, you will find that our stunning campus is tucked away in the middle of a city that is just as big as your wildest imagination.
And when you're ready to land your first job in Canada, you'll turn to our co-op work program so that we can connect you with some of the most prestigious companies in the country.
At Waterloo, an international perspective can be found in a variety of facets. Diversity and worldwide connections are encouraged and promoted with the aim of making this university one of the most internationally focused in all of Canada.
Some of the most talented students, staff, and professors from across the world choose to study, work, and teach at the University of Waterloo because of its culture of welcoming international viewpoints and experiences.
Global linkages include relationships with academic institutions, research institutions, and other industries; international learning opportunities such as work placements, exchanges, field programs, and cooperative education; and a huge network of alumni located all over the world.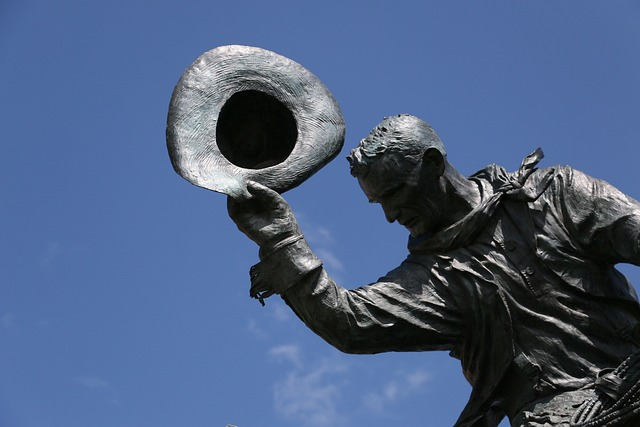 The University of Calgary is widely recognized as a leading research university in Canada. Join a thriving worldwide community that is dedicated to fostering an atmosphere that is equal, varied, and inclusive so that you can achieve your full potential.
We provide a variety of high-quality programs, exceptional paid work experiences through our co-op and internship programs, and a multitude of opportunities to make a difference and contribute to a variety of research goals through our Undergraduate PURE award program. These opportunities are all available to our international students.
The University of Manitoba is not only one of the most prestigious educational establishments in Canada but also the oldest university in Western Canada. More than 29,000 students are enrolled in our undergraduate and graduate programs, and our more than 145,000 graduates are spread out throughout 140 nations.
Students, faculty, and staff at the University of Victoria come from a variety of countries and cultures. They have almost 4,000 international students, of which 3,000 come from 118 different countries and are here on study permits.
More than 800 students at the University of Victoria participate in some kind of formally organized educational or research opportunity abroad each year. These may take the form of field schools, exchange programs, or cooperative job placements.
Learning a subject in Canada is an experience that cannot be compared to any other. This is because the people of Canada, one of the world's most stunning and diverse nations, are known for their warm hospitality and eagerness to learn about and appreciate other ways of life.
Western University continues to attract excellent faculty members and graduate students from all around the world because of its longstanding tradition of excellence. Also, because of their internationally renowned faculty members, world-class research facilities and infrastructure, great graduate-level financing, and the high quality of their graduate programs, many international students choose to study at Western.
In fact, approximately twenty percent of the University's graduate students are from all different parts of the world.
The experience of going to school in Canada is unlike any other. Canada, as one of the world's most gorgeous and culturally diverse nations, is warm and welcoming to individuals of all backgrounds and traditions.
Queen's University continues to attract excellent graduate students and professors from all over the world because of the reputation we have earned for our tradition of quality. Students from other countries frequently decide to attend Queen's University because of its exceptional graduate-level financing, internationally known faculty members, world-class research facilities and infrastructure, and high-quality graduate programs.
Roughly twenty percent of our graduate students come from countries that are located in every region of the world other than Canada.
Requirements for Best Universities in Canada for international students
A recent passport, along with proof that you are proficient in either English or French and that you have passed prescribed language tests with the required minimum grades or bands, and evidence that you have the financial means to cover the cost of your education as well as the cost of living in the country are some of the requirements that are common to all educational institutions and universities.
However, because of the potential for regulations to differ from province to province, it is imperative that you seek information about what applies to each University so that you do end up miscalculating.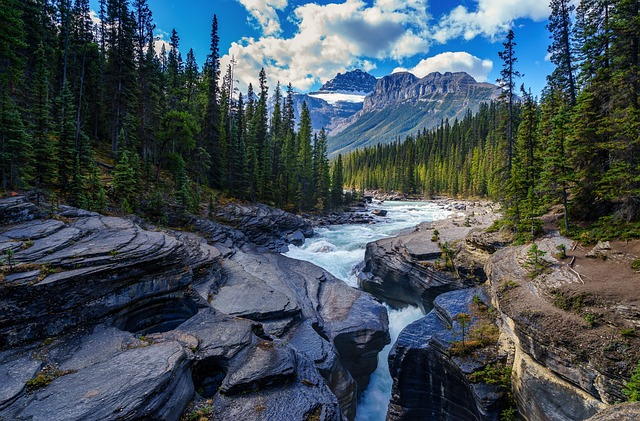 Best Universities for International Students in Canada FAQ
How much is Canada visa fee?
A student visa for Canada costs CAD$150. This is the regular application fee that is required for all applications for study permits.
Having said that, the charge for your biometrics will set you back $85 Canadian dollars. This is a one-time payment that will cover the cost of the Canadian government taking your fingerprints and photograph and storing them for future use.
Your application for a student visa will cost you a total of 235 Canadian Dollars (CAD).
Is it cheaper to study in Canada or UK?
The tuition fees at universities in Canada are lower than what applies in Universities in the United Kingdom.
How much money is needed to go to Canada after IELTS?
This is dependent on the certification form that is selected as well as the institution. However, it is safe to say that you will require something in the range of 7,000 and 35,000 CAD each year.
Can International Students Work in Canada While Studying?
You are permitted to work a maximum of twenty hours each week. Your study permit rules stipulate that you cannot work more than 20 hours per week.
Working more than that is a violation and if you fall foul of this violation , you run the risk of losing your student status and of having any future applications for a study or work permit denied. It's also possible that you be asked to depart the country.
Is Canada Good for International Students to Study in?
In Canada, the level of life is very high compared to other countries. Because of this, international students are able to take advantage of the same rights and freedoms that are afforded to all Canadians, including respect for human rights, equality, diversity, and a society that is both stable and peaceful.
All of these factors contribute to Canada's high ranking as the third best country in the world when it comes to quality of life.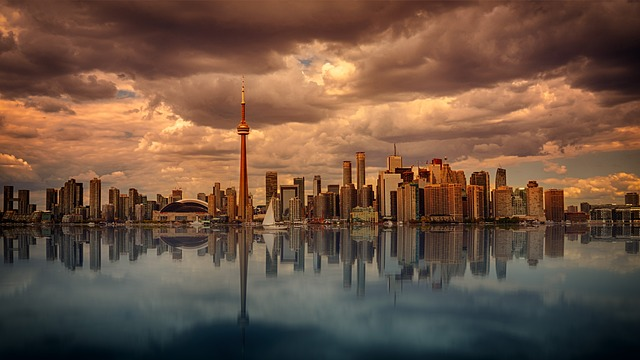 Can International Students Stay in Canada After Graduation?
You are required to submit an application for a visitor record in the event that the validity of your study permit is about to run out and you intend to continue your time in Canada after graduation in the capacity of a visitor.
The submission of this application can either be done electronically or on paper within Canada.
These universities are the best in Canada, catering to the needs of international students. Also, depending on your course of study, you can work in Canada as an Engineer, Doctor, or work as an Agricultural worker upon graduation.
Conclusion
In this post, we have provided a signpost that points you in the direction of the Top Universities that may suit you if you are an international student that is looking to study in one of the universities in Canada.
We hope that this post has answered all your questions and that you now have the information that you need to decide on a Canadian university that will suit you as an international student.